Wed, 2012-10-24 12:33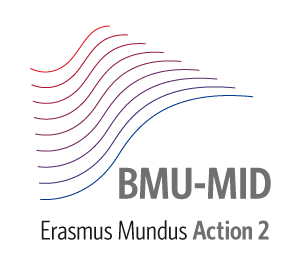 2nd Call for Applications of BMU-MID is launched on 18 October 2012 for exchanges starting in autumn term 2013. Grants are available for study, research and professional visit purposes at all mobility levels. Opportunities are available to EU citizens to Belarus, Moldova and Ukraine (BMU) and for citizens of BMU countries to EU. Application deadline is 13 December 2012, 14:00 Finnish time (GMT +2).

Erasmus Mundus (EMA2) BMU-MID is an European Union funded academic mobility project consisting of 20 partner institutions from Europe and Belarus, Moldova and Ukraine. Erasmus Mundus is a cooperation and mobility programme in the field of higher education that aims to enhance the quality of European higher education and to promote dialogue and understanding between people and cultures through cooperation with Third-countries.  BMU-MID project aims to promote internationalisation and cultural diversity, and to enhance international cooperation in the field of higher education by awarding scholarships for students and university staff in partner universities. Academic opportunities are available to EU citizens to BMU countries, and Belarusians, Moldovans and Ukrainians to EU.

  Available grants

BMU-MID scholarships are available for undergraduate, master, doctorate, post-doctorate and academic/administrative staff mobilities. Available grants in the second cohort are mainly for short-term mobilities from 1 to 22 months, depending on the mobility level and purpose. The duration of grants for staff is mainly one (1) month. All mobilities must start during autumn semester 2013 in December at the latest, and end by 17 May 2015.

Preference is given to eligible applicants according to the following table:
| | |
| --- | --- |
| Mobility Type  |      Indicative only! Number of Grants |
| Undergraduate | 32 - 37 |
| Master | 15 - 25 |
| Doctorate | 17 - 24 |
| Post-doctorate | 7 - 13 |
| Academic and administrative staff | 6 - 16 |
Preference will also be given to eligible Moldovan applicants in order to fill in the country quota. Total number of awarded applicants in each mobility type is dependent on number of received applications and length of applied mobilities. The final decision on nominated grantees is subject to Selection Committee's conclusion.
Applicants are requested to acquaint oneself with eligibility criteria and application instructions. Further guidance on applying is available at bmu-mid.admissions[a]utu.fi. In academic questions prospective applicants are engouraged to see the page Study and Research or contact the BMU-MID contact person(s) at Partner Universities.
Timetable for applying: Online application form opens on 18 October 2012, and applications are to be submitted by 13 December 2012, 14:00 Finnish time (GMT +2) at the latest. Required enclosures must be submitted by 20 December 2012, 14:00 Finnish time (GMT +2) at the latest.