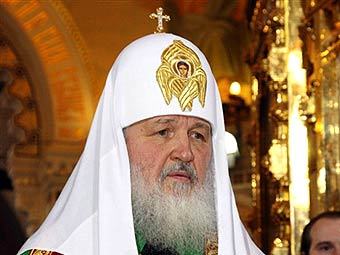 By Vitali Silitski
The public-relations plan pursued by Alyaksandr Lukashenka will make Belarus's exclusion from the EU's Eastern Partnership seem minor.
The launch of the Eastern Partnership in Prague on Thursday (7 May) will lack one of the characters who played a principal role in the run-up to the summit: Alyaksandr Lukashenka, the president of Belarus. His absence will please many EU foreign ministers. But nor will Lukashenka mind greatly.
Lukashenka is not used to harsh words being delivered to his face and he would probably have found too few Western leaders willing to shake hands with him for him to be able to turn the visit into a propaganda triumph.
But there is a second reason why Lukashenka will not mind greatly: he has already achieved a public-relations coup, by meeting Pope Benedict and Italian Prime Minister Silvio Berlusconi. Lukashenka's visit to western Europe over the past 12 years have been restricted to skiing holidays and medical treatment in Austria, so the visit to Rome was a breakthrough.
It may also prove to be a breakthrough for him in domestic politics. Lukashenka's audience with the pope went down very well with Belarus's two million Catholics, among whom, according to independent opinion polls, opposition to Lukashenka is three times greater than it is among the country's Orthodox majority and nearly twice as great as it is among Protestants. In other words, Lukashenka may have managed to disarm the largest bloc of opposition to him in Belarusian society.
Nonetheless, Lukashenka's visit to Rome might easily be viewed simply as Lukashenka seeking a public-relations coup to compensate for his no-show in Prague, and as a compensation that was achieved relatively comfortably. After all, the pope had little reason to deny Lukashenka an audience: Lukashenka leads a country with a sizeable Catholic community and the Vatican has long been more comfortable with rogue leaders than the EU (suffice it to recall the presence of Robert Mugabe of Zimbabwe at the funeral of Pope John Paul II). As for Berlusconi, a man who meets Russia's Vladimir Putin and Libya's Muammar Qaddafi has little reason to snub Lukashenka.
But to view Lukashenka's success in Rome as merely compensation for the Prague snub would be wrong. When he met the pope, Lukashenka had a far more ambitious agenda in sight: he was pursuing an opportunity to be the man to arrange a meeting between the pope and the Russian patriarch, and thereby to mend the 1,000-year-old schism between Eastern and Western Christianity.
An unlikely champion of ecumenism
This might sound implausible. For much of his presidency, for political and geopolitical reasons, Lukashenka has acted as a buttress for Russian Orthodoxy. He suppressed the development of the Greek Catholic (Uniate) Church from its stronghold in Ukraine, suppressed Belarus's own Orthodox Church and adopted a repressive law on religion that discriminated against Protestant denominations. His championing of Orthodoxy was symbolised in 2001, when he played host to the patriarch of the Russian Orthodox Church at exactly the same time that Pope John Paul II was paying a visit to Ukraine.
But Lukashenka has quietly pursued a policy of building up political capital through ecumenism since at least 2002 - a year in which he explicitly declared that he would like to bring the Catholic and Orthodox churches together.
Why the change in strategic thinking? Firstly, in 2002 Lukashenka was beginning to drop the project of integration with Russia and to entrench in Fortress Belarus. Secondly, the death of Pope John Paul II in 2005 removed from the scene a Polish pope who had been a Cold War warrior, the godfather of Poland's revolution in 1989 and a powerful influence on Belarus's Catholic and Polish populations. The Catholic Church was also an important support for the development of Belarusian national identity, because the Catholic Church was - and is - the only denomination in Belarus to predominantly use the Belarusian language, the language used by many of Lukashenka's opponents. The change of guard from a Polish to a German pope gave the Belarusian authorities some assurance that engagement with the Vatican would be business-like and free of politics.
And Minsk and the Vatican have been getting down to business. They have gradually extended contacts, resulting last year in a visit by the Vatican's secretary of state, and the Belarusian authorities in 2007 issued the first permits to build Catholic churches in 15 years.
But the real opportunity to pursue the strategy of ecumenism came this February when Metropolitan Kirill of Smolensk became head of the Russian Orthodox Church, replacing the traditionalist Aleksey II. Kirill is no traditionalist: he is polished yet outspoken, open to ecumenism, and PR-minded. Kirill previously served as head of the Russian Orthodox Church's foreign-relations department. He has already met Pope Benedict, when he was a metropolitan. For many, the question now is not whether, as patriarch, he will meet Benedict, but when.Lukashenka's entourage has rushed to explore that possibility.
In the months before Lukashenka's visit to Rome, Lukashenka met the Catholic archbishop of Belarus and paid a surprise visit to Patriarch Kirill. Viewed in the context of Lukashenka's strategy, it now seems clear that he was trying to secure Kirill's (and Kremlin's) his consent for a visit to Rome and to discuss the possibility of a meeting between Kirill and Benedict - and, since his return from Rome, Lukashenka has mused publicly about the pope and the patriarch meeting.
If Lukashenka manages to persuade Russia to accept a visit by Pope Benedict to Belarus - an offer to which the Vatican gave a measured response - Lukashenka would prove himself to be a master of political brinkmanship, for the Russian Orthodox Church considers Belarus to be its 'canonical territory'. But if he manages to bring Kirill to Belarus when the pope is there, he would secure a place in a history as one of the men who ended the schism between eastern and western Christianity. That could guarantee his legitimacy for years to come, both in domestic politics and in relations with Russia.
All roads lead to Europe
There are many obstacles. Rome and Moscow are both tolerating Lukashenka's game at present, but it is unclear how long they will play along. The Kremlin in particular may not want to give such political capital to a man who continues to defy it by refusing to recognise Abkhazia and South Ossetia as independent states. There are also the ecclesiastical challenges; points of discord persist and will not be removed swiftly. Last but not least, the pope and the patriarch could easily meet in Moscow or Rome. But nothing prevents Lukashenka from making such offers and building up the image of a unifier. He also has a strong marketing card to play - he can present Belarus to the pope and the patriarch as neutral territory and a borderland of eastern and western Christianity where both could co-exist in harmony.
Lukashenka's strategy of ecumenism gives another twist to a simple fact: Lukashenka is uniquely placed to play games between the West and the East. It is nearly impossible to isolate him. Lukashenka will find his way to Europe, be it via Rome, Prague or via some other route. That is the third reason why Lukashenka will not mind not being in Prague too much.
Nonetheless, Lukashenka would, of course, like to have as many roads to Europe as possible. By blocking off the route that leads through Prague, both the Belarusian opposition and its Western supporters have therefore lost a real opportunity to force Lukashenka into a serious dialogue on human rights, to set conditions and to extract real political concessions.
Pope Benedict may now have an opportunity to make such demands of Lukashenka. Europe should strive to ensure that the pope, if he visits Minsk, speaks out about democracy and human rights as passionately as his predecessor did. Given that Lukashenka believes that now is the time to play the ecumenism card, Europe should start working on convincing Benedict immediately.
Vitali Silitski is the head of the Belarusian Institute of Strategic Studies.